Juice
My friends know that I'm an awesome planner. Events, trips, whatever it may be, I'm organized. Not only that, my attention to detail and style are pretty damn amazing, so it never surprises me when I'm asked to help plan events or be involved in them. But the way this shit went, was completely unexpected.
A former friend who I'd only known for 3ish years asked me to be the MOH in her wedding. Instinctively, I said yes. Yes because I was thrilled for her, and because I wanted to share in that special day. Also, because I have an issue saying no, but again, that's my business.
After she asked me to be her MOH I had to sit and think about the reasoning. We were close, but not that close and we've had conversations regarding her input into the friendship. Things had been a little shaky, and it felt one sided on a lot of occasions. But, if she thought enough of me to ask me to play this role, I oblige.
Soon after, I went into planning mode. Gathering of her gang of friends into a group email (because everyone hates group texts) to introduce myself, and let them know that I'd love their input and participation, and of course this is where shit went to hell.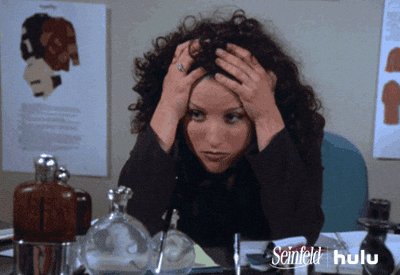 Not only were majority of her girls in the wedding party against participating in Bridal Shower & Bachelorette activities, 90% of them had no input, and didn't even respond. I was so frustrated, but tried to keep cool and keep the nonsense away from the bride. But at one point, I spoke with her and told her to reach out and make sure people respond. She did, and majority of them finally gave some input. I sent out survey's at the suggestion of one of the bridesmaids, and was still met with lackluster responses and not one idea or suggestion on how to make the day great.
The bride wanted a destination bachelorette party. Even though she was also having a destination wedding, in the middle of a pandemic...oh okay. So, I decided to have it somewhere within driving distance from where majority of the bridal party lived. The only one that would have to pay for an additional flight would have been me *insert upside down smiley emoji here*
Two of her bridesmaids lived in said destination, so of course, I reached out for help and suggestions. Now, I've met these two girls before. One was pretty cool, the other I never cared for. For no other reason than our energies just didn't mesh well. When I reached out, I was communication more with the girl who was cool. We scheduled a facetime meeting and of course she asked if her roommate could join. I agreed, but was confused since she'd never responded to anything I'd said via email or text, but whatever. We had a meeting, she was going to help search for Air BnB's and the ball seemed to be rolling.
Fast forward, bitch, the ball stopped rolling. It was going no where fast. I only received 2 out of 10 deposits, no one ordered their dresses, barely responding - AGAIN. I tried to send out an email every other week to make sure we were in constant communication and always said please reach out if you have any input. No one input shit. Her friend that was in charge of assisting the search with the air bnb's sent houses that were 2 bedrooms, for 8-10 girls. Ma'am. Where we all gonna sleep? Granted, some may be comfortable with sleeping 4 in a room and sharing a bathroom, but most, including the bride, are not. I brought this to her attention and got no response. Cool. I went on about my business and kept planning with whoever responded in mind. I told the group that I would be booking an air bnb on a specific date. I gave them that date and when the day came, I received 2 payments. Two. WHATEVER. The show goes on.
The Bachelorette weekend was quickly approaching and the bridesmaid that was unresponsive decided to finally reach out. Mind you, this is months later. The text read:
"Hi Tay. *redacted* has been updating me about the bachelorette weekend. it seems like you're not planning formally for me to attend but I am. Just wanted to clear up possible confusion."
Bitch, confusion???????? CONFUSE ME???? How is anything about your lack of communication confusing? After I took a woosa and deleted the heavily disrespectful message I wanted to send, I respectfully told her I wasn't confused, but was planning according to who responded in the emails, which was also stated....in the emails. If anyone is confused sis, it's you.
Our conversation continued with her telling me that the emails were only updates and she didn't feel the need to respond, etc. I informed her that if she would like to come, she can begin to respond and I would include her. I explained, with evidence, that I'd reached out and my communication went without response. This is when shit took a turn for the worst.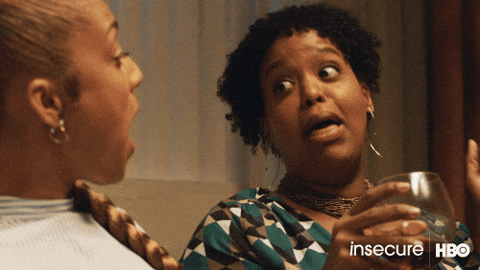 She decided to get snippy, and adding "Lol" and "Lmao" to her responses, and baby nothing is funny. I'm over you at this point, girl. Her words "so excluding me cause..." sent me over. I added you to every email, text and facetime call I could. Would you like me to come drag you out of your bed to respond to emails? Simple ass. Anyway, after that, I extensively explained how annoying it was to have to chase her down and drag a response out of her. I told her she didn't contribute a damn thing and frankly, I was over it. I told her not to respond, and that there was simply no reason for us to discuss anything further. That night, I received no response. But, that morning she grew huge balls and decided to respond. Something along the lines of "Watch how you talk to me unless you want to fight."
BITCH HUH??
Now, most of ya'll know me. Ya'll KNOW me. I chuckled, loudly, at this message. And instead of responding I called. I politely asked her if she'd like to fight when we land or when we leave because WHO THE FUCK ARE YOU TALKING TO? So, of course, her tune changed, and she wanted to speak. Nah sweetie, save your energy.
At this point I called the bride. To my surprise (not really) she'd already called her and told her her side of the story. And seemingly, the bride already made a decision to "take her side." Instead of checking her friend, understanding that she made no contribution she'd rather cancel the whole thing. After I'd paid over $500 out of my own pocket for decorations, reservations, bookings and the air bnb. ARE YOU NUTS?
At that point I decided to back away and step down from being MOH. It was not an easy decision, even though it should have been. Going back to the beginning and thinking that this friendship had been one sided all came into play here. I never missed a birthday, promotion, or a random trip to see her since we met. She came to visit twice, with other people (one was specifically for a concert) and missed my 30th birthday party. Even when I went to visit, instead of hanging out with me, she decided to take a nap with her boyfriend at the time. It isn't like we lived in the same state, I'm never here long, but if I were to come in town and not see her, she'd have an issue. On top of that, my graduation party was approaching and instead of coming to that, she decided not to come.
Her not having my back showed me who she was. In those weeks after the big blow up, she sent me a Sephora gift card, and asked me to still be in/attend her wedding. I thought long and hard about it, but I cannot be bought. She made no attempt to mend our friendship outside of me making an effort to do so. Nothing changed. I made the decision not to go based on the reasons above and financially, it didn't make sense. I wasn't going to spend $1K to go to this wedding where I would potentially clear the wedding party and end up in jail.
Ultimately, I informed her that I wasn't coming and she gave me her professional answer with no emotion. I even asked how everything went and received another generic answer. I know I made the right decision when the day of my grad party I didn't get a text, card, post, telegram or nothing. I chose myself, and in that I didn't lose anyone, but gained peace and clarity.
I'm thankful that I was able to travel and experience things with her in the short time we did hang out. I didn't have many friends that were willing to up and move like she was, and for that I'm grateful. This was a prime example of a person being in your life for a reason and a season. And that season, has passed.